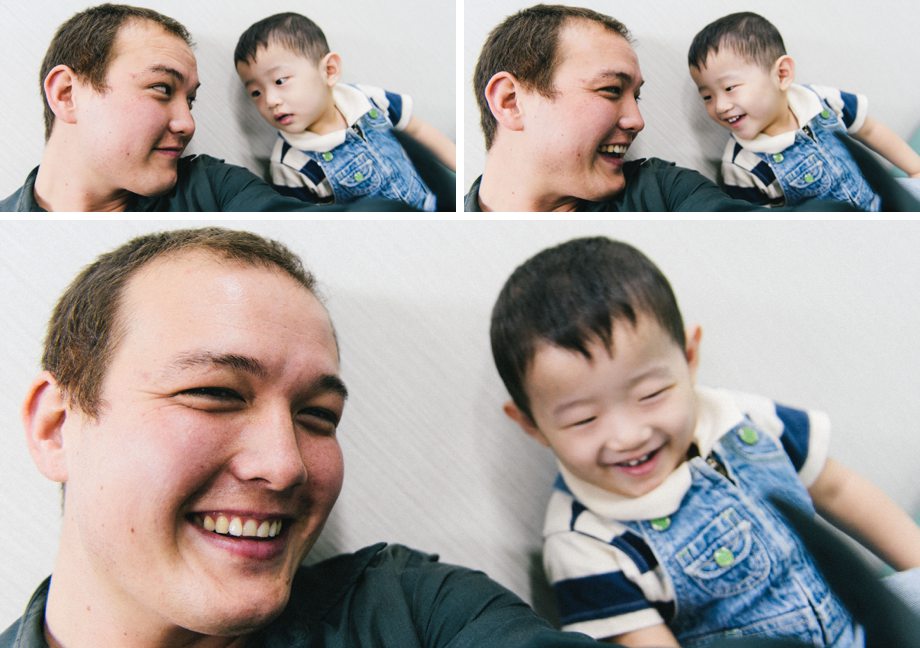 Hello there. I'm Dustin. Simply, I love working with people and capturing beautiful and important moments. I always tell people that my most important skill as a photographer is not with the camera, it's with people. Working a camera and computer is easy; working with people takes finesse. I'll put you at ease, lighten the moment, and give you a reason to smile. Let's be honest, unless you're a professional model, being in front of the camera is weird. That's why the relationship and instant spark between the photographer and client is of utmost importance. If you're not comfortable, the images aren't coming out well, no matter how perfect the camera, composition, and lighting is.
My style is documentary (natural) and emotional. I like both ends of the emotional spectrum – when people are laughing so hard they're ugly, or when they're so touched it pours out their eyes. I also capture details and humor.
I've been published in several magazines including Marie Claire, Groove, and 10 Mag, and more websites than I can remember.
All of my shoots include a second shooter/assistant and digital image delivery.
Past Clients
Thousands of gorgeous couples and individuals
Marie Claire Magazine
10 Magazine
Groove Magazine
Philippine Dept. of Tourism
Linux Foundation
Korea Human Rights Foundation
Young Presidents Organization
Hyatt Hotel
Korea International School
Seoul Foreign School
Seoul Eats
JAMA International